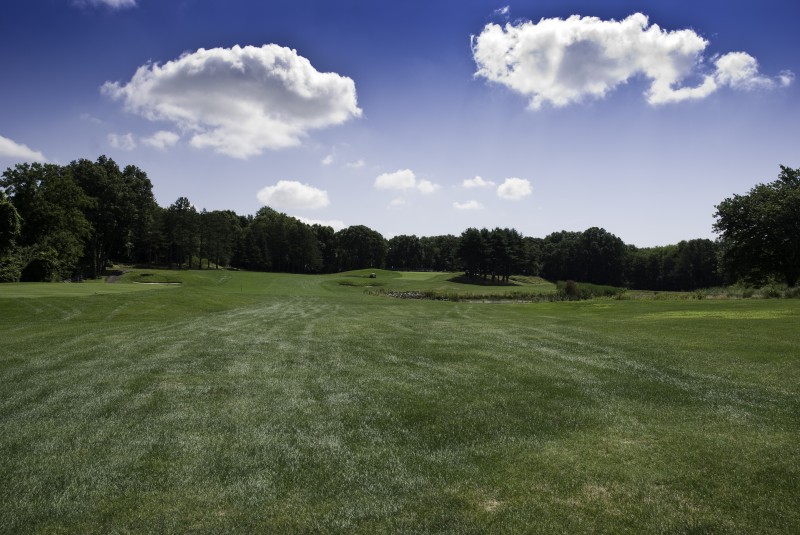 Non-Golfers and Caddies are not permitted on the course.
Ground under repair: Relief must be taken from ornamental flower beds.
Immovable obstructions: Anything artificial including fences on 2 & 4, stairs, cart path curbing (RR ties), cart paths, tee signs, directional signs, yardage markers, irrigation boxes/valves/heads, cement drains, French drains which are exposed. If obstruction interferes with player's stance or swing, drop within one club length of the nearest point of relief from where the ball lies. No nearer the hole, no penalty.
Course employees are authorized to enforce all Club rules and regulations. Please give them your cooperation.
Each player must have his own set of clubs and golf bag.
Keep carts on path where provided.
Proper attire required at all times.
Please play briskly! Slow play affects everyone's enjoyment of the course.
Observe golf etiquette.
Repair ball marks on greens.
Replace divots.
Rake all bunkers.
Observe cart signs.
Soft spike golf course.
COURSE STATISTICS
| | | | | | | | | | | |
| --- | --- | --- | --- | --- | --- | --- | --- | --- | --- | --- |
| HOLES | 1 | 2 | 3 | 4 | 5 | 6 | 7 | 8 | 9 | OUT |
| Black | 355 | 305 | 345 | 380 | 165 | 535 | 160 | 335 | 325 | 2905 |
| Yellow | 345 | 295 | 335 | 345 | 145 | 525 | 145 | 290 | 325 | 2750 |
| White | 330 | 230 | 325 | 310 | 125 | 500 | 120 | 290 | 310 | 2540 |
| Blue | 320 | 215 | 295 | 300 | 115 | 365 | 105 | 215 | 260 | 2190 |
| PAR | 4 | 4 | 4 | 4 | 3 | 5 | 3 | 4 | 4 | 35 |
| Handicap | 5 | 13 | 7 | 3 | 15 | 1 | 17 | 9 | 11 | |